The Conor McGregor Walk, El Chapo, and Culture Kings | Will Floyd Mayweather Fight Conor McGregor?
Conor McGrgegor is one of the most iconic athletes in sports history. You could argue that he has surpassed Lebron James and is now in the company of Michael Jordan and Muhammad Ali.
How can this be? Three years ago, McGregor was relatively unknown and now he is a household name.
How can you tell? Think about the Conor McGregor walk. You know the one I'm talking about.
He does it when he enters the ring. He also did it right after he knocked out Eddie Alvarez at UFC 205.
The Conor McGregor walk shows just how influential McGregor is.
The way it usually works is that when someone famous does something, normal people will copy it because it's the cool thing to do.
After UFC 205, other celebrities were copying McGregor by doing the walk!
Will Floyd Mayweather Vs. Conor McGregor Happen?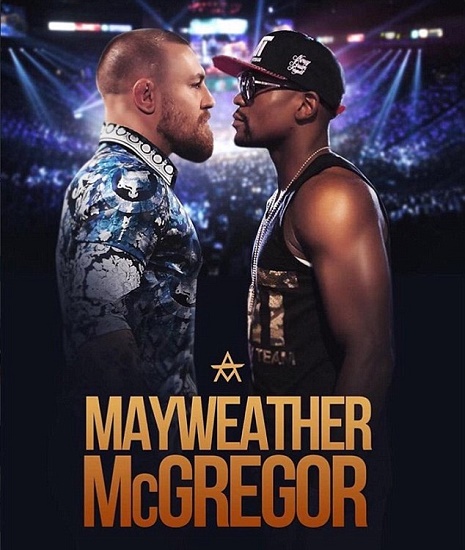 A Mayweather-McGregor superfight has been teased to the public for over a year.
The king of boxing vs. the king of MMA. Can you imagine it?
Floyd Mayweather vs. Conor McGregor would be the biggest event in sports history. It would shatter every record.
But will it happen? The biggest obstacle is the UFC. Conor McGregor is under contract with the UFC and Dana White would ultimately have to sign off on it.
Many skeptics are adamant in saying that this fight will never happen.
"Boxing and MMA are two different sports."
"It's too crazy. It would be unlike anything we've ever seen."
That's right. It would be the craziest sporting event you could ever imagine. That's why they must do it.
It's so crazy that they have no choice.
Here's the thing when it comes to superfights. They tend to happen sooner or later. They have to.
There's simply too much money involved.
There was no way in hell that Mayweather-Pacquiao was NOT going to happen. It had to happen.
There is no way in hell that Mayweather-McGregor is NOT going to happen. It's so audacious. Both fighters know this. It has to happen.
Who wins Mayweather vs. McGregor?
Floyd Mayweather will never step foot in the octagon so a MMA fight is a no go.
Conor McGregor will step into Mayweather's world and meet him in a boxing ring.
He has said this on numerous occasions and was just recently issued a boxing license in California.
Mayweather wins a boxing match hands down.
McGregor is an amazing fighter and his boxing skills are superb compared to other UFC fighters. However, he has never fought in a professional boxing match. His boxing skills are not on the level of a professional boxer. It would be ridiculous to think he could defeat one of the greatest boxers of all time in his first bout.
Keep in mind, Mayweather hasn't lost a boxing match in over 20 years. That's over 20 years of professional boxers trying to beat Mayweather and failing.
Who wins the culture war? Who is more iconic?
Both Mayweather and McGregor are certified fight kings. They ARE their respective sports.
Even though he is retired, Floyd Mayweather is boxing.
Conor McGregor is MMA. The UFC is the Conor McGregor show.
So who has the greater impact on culture?
Conor McGregor wins hands down.
Although Mayweather has the bigger social media following, McGregor is more iconic.
There's a few different reasons why McGregor is more iconic.
1. He's more "likable" and marketable.
Both of them are cocky and arrogant but Mayweather is by far the more unlikable character. He has a track record of domestic abuse (2 convictions) and he even served some jail time for it.
As a result, you don't really see companies lining up to offer him endorsement deals. That would be bad business due to all the backlash they would get from SJWs. The only exception was the Mayweather-Pacquiao fight. There was so much money involved in that fight that companies such as Burger King, FanDuel, and Hublot didn't care about potential backlash.
You also don't really see Mayweather appearing in any television shows or movies.
McGregor on the other hand has numerous endorsement deals. His partners include Reebok, Fanatics, Monster Energy, Bio-Engineered Supplements and Nutrition (BSN), Bud Light, Rolls Royce and Electronic Arts. (source)
He's also branching out in to show business. He is in the new Call of Duty game and will appear as a villain in the upcoming season of Game of Thrones.
He was also slated to appear in the new XXX movie alongside Vin Diesel but he dropped out of the role to focus all of his efforts on avenging the loss to Nate Diaz. (source)
2. He's more memorable. Every move made by Conor McGregor is immediately assimilating into the public consciousness. The "Conor McGregor Walk" is proof of this.
Tell me one memorable thing about Floyd Mayweather.
The Money Mayweather brand is great but can you tell me one specific thing he has done or said that is instantaneously assimilated into the public consciousness?
You can't because Floyd Mayweather does not have that effect on the masses.
Few athletes become culture kings.
Michael Jordan did. Everybody remembers him sticking his tongue out, shrugging his shoulders, and jumping up when he hit the game winner. Anybody who has ever fooled around and played some hoops has pretended to be like Mike. Nike actually made a logo out of his game winning celebration. It is iconic.
Lebron James does. Everybody remembers where they were when he announced he was "taking his talents to Souf Beach." We all remember the chalk toss he used to do before every game. And we all remember how "cool" it was when Lebron would stunt on everyone with "the silencer."
Conor McGregor is memorable.
The Conor McGregor walk is weird in it's own right. If a normal person did it, you would think there was something wrong with them. When Conor McGregor does it, it becomes the hot thing. Everyone, including celebrities, copies it.
Music is everything. For Conor McGregor, he IS his entrance music.
Prior to McGregor's rise to superstardom, how many people (non-Irish) had ever heard Sinead O'Connor- Foggy Dew?
Not nearly as many until Conor McGregor came along. Everyone knows that song now because that's the first part of every entrance song for McGregor.
When you hear that song, your first thought is Conor McGregor.
The same thing goes for the song El Chapo- The Game feat. Skrillex.
Once McGregor blasted it during his entrance at UFC 196, everyone else was too.
When you hear El Chapo, there's a good chance your first thought will be Conor McGregor.
Last but not least, McGregor is more memorable because he says more memorable phrases. His press conferences are just as entertaining as his fights.
"Who the fook is that guy?"
"Surprise surpise motherfucker the king is back!!!"
These phrases will never be forgotten.
---
Mayweather-McGregor will probably happen because there is too much money at stake. It will be a boxing match and Mayweather will probably destroy McGregor.
However, Conor McGregor is truly an iconic figure because he is a living culture king. Everything from the music to the "Conor McGregor walk" proves just how much of an impact McGregor has on mainstream culture.
Share This:

0

0

0