How to Look on the Bright Side of Things- The "Advantage Mindset"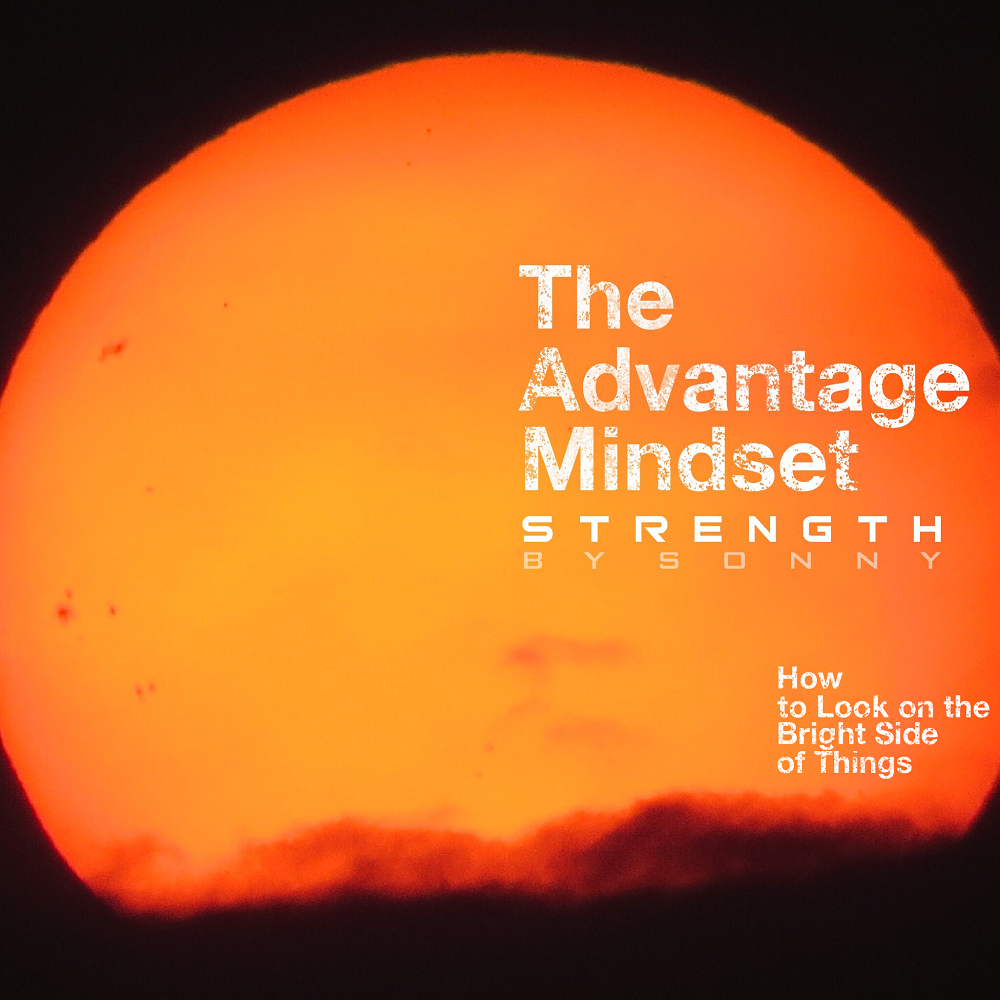 This is a simple guide for how to look on the bright side of things.
Have you ever gone through a phase where nothing seemed to be going your way?
Have you ever felt like you were in a long-term slump?
Have you ever responded to "tough times" by engaging in negative thinking?
Of course you have. We all have. Maybe you're currently in this state.
During these trying times your first instinct is to go to someone for advice.
And what do they usually say?
"Keep your head up."
"Stay positive."
"Focus on the positives."
"You'll get through it."
"Be grateful for what you have."
"Hey look at the bright side of things."
That last quote is very common. "Look at the bright side of things" is such a common, cookie-cutter piece advice that many people don't even listen to it when it comes up.
Some people actively ignore it or even look down upon such "blue pill" advice. They are dead wrong.
Looking at the bright side quotes have become so common that many look to them as jokes on social media.
In reality, this misunderstanding of such fundamental advice is the result of a failure to frame.
You see most people hear "look at the bright side of things" and they merely think "look at the bright side of things."
Instead, what they really need is a
MINDSET SHIFT
This "mindset shift" is very simple.
The Advantage Mindset
Looking on the bright side of things means to have this
ADVANTAGE MINDSET
That's what all of those cliche, cookie-cutter terms really mean.
Long-term slumps or tough times are life's tests. Life is testing you.
Life's tests are far more difficult than any test in college or high-school.
When the going gets tough, many people crumble or give up.  It's very tempting to give up or lose hope.
Staying positive is a game that is won by constant re-framing.
Reminding yourself of all that is good in your life and expressing gratitude is also very powerful.
When you do this day in and day out regardless of whether or not you are going through tough times, this is when you are operating with the
ADVANTAGE MINDSET
Winning mental culture and looking on the bright side of things go hand in hand.
A person who constantly focuses on all the negatives is a person who is doomed to losing. They possess a weak losing mental culture because they focus on all the losing they are doing.
A person who makes the conscious effort to look on the bright side of things (focus on the positives) is a person who has a fighting chance. They have the fundamentals of a winning mental culture because no matter how grim the circumstances, they still focus on that small sliver of hope.
Who would you rather be?
So many of you want to become more confident or have more "inner confidence". Well, these answer is right in front of your face.
THE ADVANTAGE MINDSET
Not only does it help you look on the bright side of things but it also makes you more confident in thew long run.
Confidence is the greatest thing in the world because it gives you
MAGNETISM
This opens doors for you. Better yet, it gives you the strength to open doors for yourself.
And looking on the bright side of things is the easiest thing in the world when the Sun is always shining down on you.
Advantages my friends. Think in terms of advantages. Whatever advantages you have in life, focus on those as a source of confidence. Build upon them.
Remind yourself every single morning.
If you don't have any advantages, you need to get them.
Better yet, you need to
START BUILDING ADVANTAGES.
Hit me up to start building real, long-term advantages.
Sonny
Share This:

0

0

0