The Rebirth- Get Out While You Still Can! This is Your Wake Up Call Pal!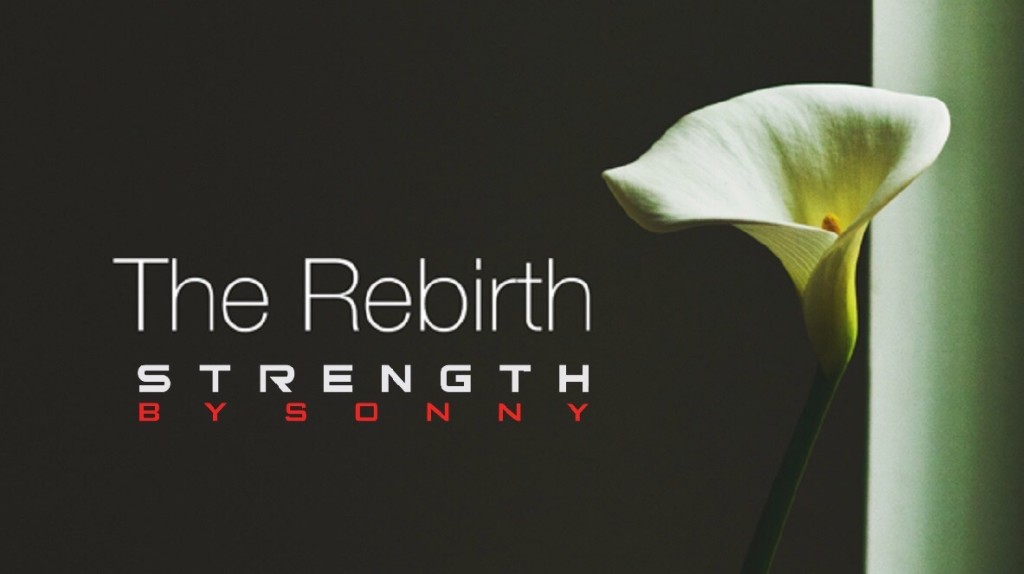 I want to expand on my reasons for leaving Las Vegas so abruptly. This will give you all the context you need moving forward. Everything will make sense. The rebirth will begin to take form.
Most importantly, the changes I have made (and what I plan on teaching you now) will make perfect sense.
This is a story of redemption. This is a story of new heights.
I've held off on writing for a variety of reasons. The main reason with regard to the SBS Community has to do with perfection.
I wanted everything to be perfect. I wanted my understanding to be perfect. I wanted my execution to be perfect. I wanted the planning to be perfect.
We've reached that point.
I've had my new beginning. Now it's time for yours.

It's time for you to start dominating. Maybe you've dominated before and you lost it. Maybe you forgot what it feels like to win. Maybe you've never tasted winning at all.
It's does not fucking matter. Now is the time to start winning and start winning big.
This is your motherfucking wake up call!
So Why Leave Sin City?
Some day I will tell you guys everything you need to know about Las Vegas. The good, the bad, and the pure evil.
But for now all you need to know is this. There are 2 ways to "do Las Vegas" if you plan on living there.
1. You are older and are already established. You have a family and are well established in your career. You don't really engage in the nightlife/pool party scene. You're settled in and rarely go to the Strip. You don't have any plans to immediately get out.
2. You are younger and still very much figuring shit out. You're still hustling to get established. You're single so you have to dabble in the club scene. You experience Las Vegas, use it for what it's worth, and then get out as soon as you can.
Most people fall in to the trap of number 2. Las Vegas sucks them in. They come to Las Vegas with plans. But those plans never pan out. In many ways, Las Vegas is a monster and she will sink her claws in to you. Sometimes you can't get rid of her.
I saw this play out many times in Vegas with both guys and girls.
So many chicks come to Vegas with the intent to make as much money as possible and then get out. They strip. They work as bottle service girls. They work as cocktail waitresses. They start off strong but then they get in too deep.
They try to live the life. They blow all of their money. They get in to drugs. When they're not working, they're partying. Time flies. Before they know it, a few years have gone by and then are in a much worse position than when they first got to Las Vegas.
For guys, it's the same way. They come to Vegas in order to work a few gigs in the nightlife to make some quick cash. But what happens?
They get too far in. The Las Vegas monster digs her claws in to them. They party hard. They blow through money. They waste so must time chasing their whore counterparts. They exist in a state of perpetual insignificance… Then one day they wake up and it's 5, 10, or even 20 years later.
Las Vegas is a city of incredible energy. Some of it is good but a lot of it is bad.
I realized that the Las Vegas monster was beginning to dig her claws in to me. The decline was apparent.
I had less energy.
I felt the weight of the world on my shoulders.
I was physically smaller (shorter).
I was getting fatter.
I was getting poor sleep.
I was aging poorly.
My mind was weakening.
I developed poor eating habits.
Deep down I started to dread going to the gym. Can you fucking believe that?
I realized a lot of the people I hung out with were losers.
Most of the chicks I fucked with were losers (strippers, bottle service girls, crazy fitness chicks, etc.).
I started to develop a shitty, pessimistic attitude and I was resentful of others.
I was very distracted and just could not focus.
The list goes on…
Big time winning seemed like a distant memory…
I saw myself as having 2 options. I could either be passive and hope things would change for the better or I could take drastic action in order to save myself.
I went with the second option. I had to get out.
The choice was simple. I made the decision to get back to being my very best.
Not only that… I became obsessed with becoming better than ever.
This is a story about rediscovering the battle mentality. This is a story about developing a new battle mentality.
This is a story about turning new dreams in to reality.
This is the new culture my friends.
If there's one thing I've learned in 2016 it's this:
Culture. Culture. Culture.
It's all about culture. Everything can be boiled down to culture.
Culture can bring people to new heights. Culture can also lead to the complete destruction of civilizations.
If you're not dominating, the solution lies with culture.
Whether you want to stop losing or just win more… The Answer is win big!
This is a wake up call for all of you.
Your time is limited. Why waste anymore of it? Why would you settle for anything less than victories?
If the Losing Monster has you trapped in her claws, you must get out while you still can!
Make no mistake, monsters are real and they can trap you forever.
Do you have what it takes to destroy your monsters? Are you prepared for this journey? More importantly, will you stick with it no matter what?
Good.
Our mission is culture. This is the rebirth.
Also be sure to contact me if you are considering working with me 1-on-1 or joining the private group:
Sonny
Share This:

0

0

0