Does dating get easier or harder after college?
It's an interesting question to think about. In my opinion, it gets harder. It gets harder because in most instances college is a closed system.
A closed system is good because that means options are limited (for both sexes). In most college environments, who do college girls date? College girls usually date guys who go to the same college as them (and more than likely have overlapping social circles).
*** Note big schools like NYU are much more open because their campus is essentially New York City. There aren't definite boundaries enclosing the entire campus as is the case with schools such as Wake Forest.
It's never going to be as easy as college. In college, you're living on campus (or close by) and hot girls are everywhere. They are living in the same dorms as you. They eat at the same cafeteria as you. They study in the same library as you. They're in class with you.
You're never going to be in another situation like that where there's an abundance of hot girls in such a concentrated area. It won't happen.
Once you're outside the college realm, the game changes. You're no longer in a closed system. The good news is this obviously gives you greater freedom from a dating and social standpoint. The bad news is the competition has increased dramatically.
Specifically from a dating standpoint, you're no longer competing against Joey and Tommy for a chance at Jessica. Now Jessica is getting hit up by Michael who's 7 years ahead of you. He's well established in his career and his bank account puts you to shame.
How are you going to compete? Branding trumps all but first you have to know the rules. In a post-college life, here the 4 ways to meet girls (pros and cons are in each explanation).
1. 
Social Circle
Everyone talks about social circle and many refer to it as "social circle game". "The easiest ways to get girls is through social circle game." "Just do social circle game bro". Sound familiar?
No one has ever taken the time to explain social circles or "social circle game"… until I came along.
The truth is your immediate social circle is simply the people you run in to everyday at work and the people you "hang out" with outside of work. That's it.
When most guys think "social circle game" they think getting tables and bottle service at a nightclub. Although it could be like this, this is not the case most of the time.
Social circle is your network and it can come from anywhere. Women and dating is essentially residual income. It can come at any time. It can come from anywhere. You don't have to work because your network does the work for you.
Here are a few scenarios of how "social circle game" can work:
– You and your friends have a table at a nightclub. You bring a few guys/girls. They brings some guys/girls as well. One of the chicks that came with your friend catches your eye. You guys start talking and hit it off. You exchange numbers and agree to hang out soon.
– Your friend from work is meeting up with a chick and her friend. He needs you to wing him with the friend.
– Your roommate invites 2 chicks over to hang out. You get back from the gym and hit it off with his girl's friend.
– Your friend's girlfriend has a single friend coming in to town to visit. She just broke up with her boyfriend and wants to "have some fun."
– Your father owns a restaurant and introduces you to all the hot waitresses any chance he gets.
The main point about "social circle" is that it's very broad. Opportunity can come from anyone and anywhere. It could be some friends that you just met or it could even be a close family member. The only thing that matters is that you start building now so that opportunity can become reality.
Pros: This requires the least amount of work of all. Your network works for you. It challenges you to live up to a certain reputation. In a lot of ways, this will force you to create the best possible brand. If you have a big enough network, it will feel like opportunity is right around the corner.
Cons: You are going against the traditional "go out and get what you want" advice. Relying on social circle is very much a gamble because your social circle is mostly based on luck. It requires you to "hold back" and really assess situations before you make a move. There's no element of mystery. Chicks will use every tool/resource they can to "investigate" you. Overall, it can feel like there is a lack of privacy and some might even feel "trapped" by their social circles.
2. 

Online Dating
We all know the big online dating sites:
– Tinder
– OKCupid
There's really nothing to say about online dating. They're all the same. You put up some pictures. Write a short bio. List some interests. Say what you're looking for. And you pretty much hope for the best.
Pros: Online dating is as efficient as it gets. You can set dates up from anywhere… your laptop, your tablet, even your phone. You can also "tailor" your brand to liking. There are some high quality girls on there that are honest about what they want.
Cons: Online dating is very much a looks game. Chicks judge books (guys) by their cover. Many chicks are also guilty of "tailoring" their brand so much that they essentially flat out lie. Their pictures are from 3 years ago. They are now 40 pounds heavier. They are a 20 year old single mother (and forget to tell you). Women always rant about "being real" but in many instances they can be the deceptive ones especially online dating sites.
3. 

Cold Approach (Direct)
For years, the marketing geniuses behind the PUA Community and pick-up companies have marketed cold approach pickup as the next best thing. It's been marketed as some sort of savior for guys with lower value brands that there is a cheat code to getting women. You don't need money. You don't need looks. You don't need status. You only need GAME.
It's to the point now that there is a micro-generation of guys that essentially live and die by cold approach. It's not a hobby. It's a lifestyle. They live it. They might dedicate time to "day game." They live for "night game" where they hit up bars and clubs religiously to "work on their game" or "do pick up." It's sad because some guys legitimately ruin their lives by becoming brainwashed fanboys.
That being said here are the honest pros and cons associated with cold approach pickup:
Pros: There is no more exciting way to get a chick than to walk up to her, tell her you think she's beautiful and watch her melt on the spot. Nothing is more satisfying and there is definitely a sense of accomplishment or balls (when it goes right). It takes balls to walk up to a chick you don't know and tell her what you think. "The chase" or "the hunt" (especially at night in a place like Las Vegas) is a rush. It's a thrill because it's like gambling. You don't know what's going to happen unless you play.
Cons: Because of the idea that "you never know who you might run in to" cold approach is very addicting. Truth be told, I've seen guys ruin their lives and severely jeopardize their long term health for "the chase."
In the eyes of society, hitting on girls is creepy. Guys get the cops called on them and banned from malls/venues for doing something as harmless as trying to talk to girls. Society looks down upon cold approach because it falls in line with the overall war against men. Why give society fuel to try and bury you?
On top of that cold approach is very time consuming and inefficient. It's a numbers game and the odds of success are always low.
Most importantly, cold approach brings the value of your brand down.
Many PUA gurus and their fanboys rationalize cold approach by saying that cold approach increases your value because it shows you have balls and chicks will respect that courage. This is flawed thinking because it is based upon the assumption that throughout the day women are thinking, "I wish some guy would approach me" and when he does they think "Haha, I'm so glad this guy stopped to talk to me."
In reality, this is what chicks are thinking throughout the day "…….." Who knows? They could be thinking about anything. They could be thinking about nothing. When a dude approaches them it's very rare for them to think "I'm so glad this random dude talked to me." Most of the time they think to themselves "Why is this guy talking to me?" and they're a little bit shocked (initially).
When a dude directly approaches a chick, most of the time she thinks that he is a "little weird" or a "little creepy."
Compared to the amount of effort you have to put in, there is a very low chance of success (slightly better if she likes the way you look).
4. 
Capitalizing on Small Talk During "Chance Occurrences"
This is my favorite way to get new girls.
Some guys might refer to this as "indirect cold approach." Whatever. The truth is whenever an attractive woman comes within our vicinity we all want to bang her. They know it. They can sense it. Some guys are simply smoother about closing the deal than others.
This is how you get chicks by going under the radar because it's often the case that you can't show all your cards.
In other words, you often can't show sexual intent right away because you'll creep them the fuck out. If they're a hot girl, they already know you want to bang them… no need to keep stating the obvious.
Instead, play it cool by having normal small talk and do your best to get to know the girl. Find something you and her have in common (it could simply be that you know you like each other).
Here are 2 scenarios illustrating the differences between cold approach and capitalizing on small talk during "chance occurrences".
– Girl walks past guy in the mall. He immediately runs up and stops her. He tells her he thinks she's cute. She says thanks. He asks for her number so they can hang out. She gives it to him. Next day he texts her and doesn't hear anything back. He keeps texting her for a week until he finally gives up.
– Girl sits at the same table as a guy at a deli. The guys looks at her food and blurts out: "That looks good. What is it?" She tells him what it is. They go back and forth chit chatting about different foods, and then eventually, where they're from, what they do, and what they like to do for fun.
Eventually, it becomes evident that they both enjoy the outdoors so the guy asks for her number and asks if she would like to go fishing with him on the lake. She says yes. Next day he texts her and she responds. The following day they go to the lake.
Here are the pros and cons associated with this 4th way to meet girls.
Pros: It's harmless. It's under the radar. It's smooth. It's a great way to get to know a girl and eventually get her to hang out. This will force you to build your brand and actually be interesting. If you are lacking experience and don't find yourself to be too interesting, why would a girl be compelled to hang out with you? The answer is to get as much experience and build up your brand as much as possible. You must become the real deal.
Cons: You are relying on luck. Also, if you do not have a foundation of good social skills (the ability to have simple small talk), you will have a very difficult time trying to get chicks this way.
Closing Thoughts and The Best Game Plan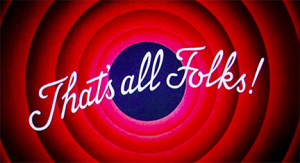 In this article, we went over the 4 ways to meet girls after your college years are done. Remember, the game has changed because at this point your job takes up a significant amount of your time and energy.
You don't have time to be running around, essentially panhandling for sex, like I see dozens of fanboys doing every time I go to XS Night Swim.
First and foremost, you need to remain focused on your career. But you also need companionship.
If you want to maximize your dating life after college. You need to be implementing all 4 of these "strategies."
– You should have a network and be doing everything you can to build that network.
– You should experiment with the different online dating profiles.
– Every once in a while, you should sack up and go talk to that hot chick.
– You should be making small talk with strangers on a regular basis. When that stranger happens to be an attractive girl, find some sort of commonality, and ask her to hang out.
That's all folks.
Sonny
Share This:

0

0

0