This is the definitive guide on how to pick up a waitress.
Every woman comes with a game plan. A waitress is no different. This article is focused exclusively on how to pick up a waitress. That's it. It will contain very specific actionable advice on what works and what does not work when you want to learn how to pick up a waitress.
Fortunately for you, I'm a reasonable guy and I keep it 100. I don't try to bullshit you and sell you on a product/method with promises of a rock star's sex life. I fucking hate the idea of "Game". It's lost so much meaning over the years because try hard nerds have ruined it. At Strength By Sonny, GAME is not the answer.
A high-value brand which includes strong social skills is your golden ticket. This is how it works in real life.
This is an important discussion boys. It will be my most detailed one to date… far more detailed than Part I and Part II of the Sonny's Guide to Game series.
Quick Note

before we get into how to pick up a waitress:
With this article, I am setting a new standard for infield videos. Short clips that are edited in a way to deceive socially inexperienced kids into thinking their guru is legit will not cut it anymore. I'm doing this to truly help people and teach them the right way to do things. I'm doing this to show you how things go down in the real world. I'm not in this for validation. I could give a fuck what anybody thinks. I lost my v-card before my 13th birthday for Christ's sake… I know where my "game" lies.
There are a lot of frauds on this side of the Internet… Nearly every guru/expert I have seen parroting their bullshit is a fraud in one way or another. Many lie about their past successes. Nearly all of them lie about their experiences living the "player lifestyle". They all edit their videos in order to appear cooler/more like a player.
Some go so far as to make completely fake videos (where the "guru" hires girls to pretend like they are being picked up). These "experts" are absolute scum.
My videos show completely unedited interactions. The only exception is identifiable information… this is edited out for privacy concerns.
That's it. Now here's everything you need to know on how to pick up a waitress.
Why Learn How To Pick Up a Waitress?
Let me paint a picture for you right quick. This is reality for your average kid who gets into pickup. They completely dedicate their life to approaching chicks.
They go out to bars and clubs several nights a week. They either go out alone or they meet up with other kids just like them (kids with no developed social circles or no friends at all).
They don't work on their looks. They don't work on their social skills. They have no network and have zero perception on how the world works. The bottom line is that kids like this, plain and simple, have a shitty brand. They don't bring anything to the table to signify to society (specifically women) that they are a high value brand. The cold hard truth is that they just aren't good enough.
Their dating lives are a massive waste of time. They barely have sex lives. Once in a blue moon, they will get a one night stand. But there's usually a catch:
1) The chick was nearly blackout drunk.
2) The chick was not attractive.
3) The chick was damaged goods (emotionally).
4) They are very skilled at manipulation aka "faking it till they make it".
It's usually a combination of the first 3. But that's about it. For the most part, they are unable to have fulfilling dating lives because they're entire social existence is one dimensional: cold approach pick-up.
On the rare occasion that they are able to get a girl. They are unable to keep her because the chick eventually realizes that the kid sucks and moves on. Like most aspiring PUA's, he fucks up by trying to "fake it till you make it" versus "becoming the real deal". As a result, they go long stretches (sometimes years) without getting an actual girlfriend.
They usually go through the cycle of going out, doing endless sets of approaches, and getting a few flakey numbers here and there.
So to answer your question, why learn how to pick up a waitress? The answer is WHY NOT?
Why go through all that bullshit of going out, wasting hours a night spam approaching entire venues, with little to show for it? Why waste hours of sleep? Why waste money on alcohol and cover charges?
Why not learn how to pick up a waitress?
Some of the hottest girls work as waitresses. Every dude wants to bang them. The furthest most dudes get is jerking off to them once they get home. Why not go to a restaurant and be served food by one of them?
A lot of guys struggle to get some one-on-one time with a chick. This lack of experience hurts them in the long run. Why not actually learn how to pick up a waitress?
Why not cut through the bullshit and get some actual one-on-one experience with a hot girl? From a branding perspective, once your dating brand (physical looks, financial situation, perceived status, and social skills) clearly illustrates that you are actually higher value than the Average Joe… why would you waste time going out multiple nights a week in hopes of luring new pussy home? Why?
Why would you bother dedicating any time to cold approach, where if you're lucky you might get a few leads from some average to above average chicks? Why not just go to a restaurant by yourself, bring your social skills/ability to be a normal person, go through the motions of how to pick up a waitress (more likely to be smoking hot), and actually get a solid lead? Talk about being efficient with your time.
How to Pick Up a Waitress: Understanding the Psychology
I have actual experience dating/hooking up with hot waitresses, bar tenders, bottle service girls, strippers and promo girls unlike all of these wannabes spitting their theory on the Internet. They think they know what works. I know what works. I know how these girls (called hired guns by PUAs) think. I know their motives. I know their general story lines. I know how they work the system. I know their habits. I know what they're looking for.
All of those different types of "hired guns" I listed there have their own slightly different game plans. For now, we are focusing solely on how to pick up a waitress.
If you want to know how to pick up a waitress, you must know how these girls think. Here's the breakdown:
Waitresses (along with the other "hired guns" listed above) are incredible SCREENERS. They have to be. Because at the end of the day, their job is to milk male customers for tips.
It truly is remarkable how much social awareness they have. They can read men like a book probably within the first minute and tell you everything you need to know about his brand.
What's his deal? Does he have money? Is he cool? Does he have a lot of friends? Does he get laid on a regular basis? Is he a normal guy? A hot waitress (who's not new) can accurately answer those questions very early on in the interaction.
Brief Story: During the spring of my Junior year of college, I used to hook up with a smoking hot Hooter's waitress. She was a senior in high school (she was 18). We spent a decent amount of time hanging out too. I would bring her to college parties and on a few occasions drop her off at her high school the next morning.
One thing I noticed with her was that she was very sharp. She was very mature for her age and had incredible social awareness. When she tagged along with me and my friends (we were all 21 or older), she fit right in. What I mean by that is there wasn't an awkward sense that there was a high school chick hanging out with the crew. It didn't feel like we had to "dumb it down" for her at all.
When we were making jokes and busting balls, she was right there with us. Seriously. She was a pro at her job too. She absolutely used her Cliff's Notes. She knew how to work the system and get guys to leave big tips. She was incredible at sizing a guy up and knowing exactly what she needed to do to work him. I mean this as a joke, but she definitely had some predatory instinct.
For instance, she knew that when an older/nerdy looking guy came in… she was about to get paid.
All she had to do was put on a good show. Giggle every now and then when he talked… lean over the table to show off her cleavage… make strong/sexy eye contact… tilt her head slightly to the side… play with her hair… nibble on her pen… ask screening questions about him. Overall, just fake it enough so that the guy feels good about himself and has a sliver of hope that maybe he's got a shot.
It worked a lot because she always had wads of cash on her and was more than willing to bring me Cookout when she came over to fuck.
But getting back to the topic of discussion, hot waitresses are absolute pros when it comes to social interactions. On top of that, they know how the value of their brand (overall beauty/ass/tits) and they know how to leverage it in a relatively smooth manner (compared to strippers). They grease the wheels.
In learning how to pick up a waitress, you need to know that in their mind, there are 2 types of customers:
1) Regulars: Regulars are the guys that come in on a regular basis (maybe once a week). They are usually older gentleman. They are usually single (meaning they are not married). Sometimes they are divorced. Sometimes they are just guys in their mid-40's who never got over their social awkwardness.
Bottom line: They are usually lonely and do not have an abundance of women in their lives.
Regulars tend to come in to the restaurant during the day because that is when it is less crowded. This is their best opportunity to get some one on one time with their waitress. This is key because in all likeliness, this is their only interaction with a female (excluding family and coworkers).
Regulars also tend to pick one chick as their waitress. That's who they go to see whenever they can. If the waitress feels comfortable enough, she will give her number to her "regular". The communication between them is strictly business. He texts her asking when he can come see her. She replies "come see me during the day when it's not as busy xoxo." Standard Procedure.
Waitresses want to see their regulars during the day for the same reason… because it's not as busy. This will enable her to spend more one on one time with him. During the day, she doesn't have to worry about serving multiple tables. She can focus nearly all of her efforts on her one regular which gives her the best chance to put on a good show, building rapport and flirting so that he stays a while and leaves a big tip. If they ask them to hang out, the waitress will politely decline by either telling them they have a boyfriend or saying "it's against the rules."
It's also less work when you think about it from their point of view. If you were a hot waitress, would you rather serve multiple tables and not have the time to really work your customer or have one customer that you get heavy investment from to the point where they empty their wallet at the end?… Exactly.
Regulars can usually be described by one word: hopeful. As I said before, they are generally lonely. They want company. Although they know (deep down) that it's a long shot, they hold out hope that maybe they can get their waitress to like them and go out with them.
In reality, the interaction between a regular and a hot waitress is an exchange. A hot waitress is essentially a therapist for a regular. He comes in to talk about himself. He talks about his job, his problems, his hobbies, his ex-wife/kids (if relevant). He opens up and talks about whatever is on his mind. And she takes extra care of him… she sits at the table listening and pretending to care. He eats his meal but the majority of his time is spent conversing with the waitress (even after he is done). Once he's ready to go, he keeps up his end of the exchange and leaves her a generous tip.
*** The Hooter's waitress I mentioned earlier had one regular who would come in on Sunday's to watch football. She would serve him beer/wings, joke/flirt, and watch football with him. When the game was over, he would leave her a $300 tip.
Can a regular learn how to pick up a waitress?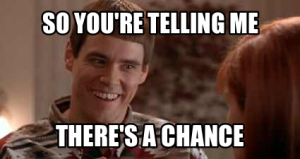 Yes, but it's usually a special situation. The stereotypical regular that I described above rarely gets the waitress because overall his personal brand does not bring anything of value to the table (except the cash that he leaves at the end). His brand does not signify high value to the point that the waitress would ever go out with or sleep with the guy.
Remember, she's essentially a therapist for him. She sits at the table and listens to him vent. If she's feels anything… she might feel sorry for the guy. Women don't get romantically involved with guys they feel sorry for.
The special situation I am referring to is when a regular already has a high value personal brand. He might be some sort of professional or business owner. His overall image signifies confidence and status. He comes in to unwind and escape his busy life. Maybe, he's married and goes in "just for the excitement".
Maybe he suggests they hang out or do something that they would both enjoy. In some extreme circumstances, maybe she will push for them to hang out.
Regardless, these are the type of guys that are naturally attractive to women in general. So they stand a good chance if the situation presents itself…
*** IN GENERAL, YOU DO NOT WANT TO BE LABELLED AS A REGULAR. Becoming a regular is the equivalent to being put in the friend zone. Once you are classified as a regular, your chances of banging that particular waitress go down the drain. Like the "friend", if you spend enough time with a girl and she knows that you don't have much going on… it's pretty much a lost cause. All you will ever be is a guy that comes in to spend time with them in exchange for you taking care of them financially.
2) Walk-ins: This is everybody else. These are the customers that don't have an unofficially assigned waitress to them already. It could be their first time eating at the restaurant. Or they could simply be a customer that goes on a semi-regular basis.
Hot waitresses see a new guy walk in and they immediately screen him to see what his deal is. They ask him all the basic screening questions so that they can come up with their own loose game plan (geared towards getting a good tip).
The ideal scenario for a waitress is that a new guy walks in and she can convert him into a regular. This is a definite possibility if it's obvious that the guy is lonely. If a guy shows even a little bit of emotional attachment/neediness off the bat, a skilled waitress can easily hook him.
IDEALLY: You want to be a walk in. You do not want to be labelled as a regular because regulars go there all the time. They go to the restaurant often enough where their waitress, as well as all the others ones (gossip), know the overall story lines of the regulars.
Waitresses tend to look down upon regulars who come in because they don't have much going on in their lives. They don't have many people in their lives.
*** This does not apply to you if your brand is genuinely valuable… If that's the case, you make your own rules…
Since walk-ins are either new or only eat at the restaurant every once in a while. They are a little bit more difficult to read. With any girl, it's always better to be a little be difficult to read versus being an open book.
For the majority of you, your best chance at learning how to pick up a waitress will come when you are a walk-in. Also, the best time for you to try and pick up a waitress is during the day. There aren't as many people in the restaurant so she has more time to sit at your table and socialize. She will actually be more willing to hang out with you because of the fact that she is bored. There's nothing to do in the restaurant when it's empty.
My final point for this section: It is important to note that the odds are stacked against you from the get-go. Management strongly discourages waitresses from exchanging phone numbers with customers. They don't want waitresses to date customers because it's bad for business (restaurants have a brand they must protect as well).
A chick's job as a waitress (her income) comes before any guy. So if she's going to bend (break the rules), it better be for something good.
How to Pick Up a Waitress: How does it differ from other "pick-up"?
When it comes to learning how to pick up a waitress, I will admit the title is a little misleading… sort of.
It's also misleading when "experts" claim that hot waitresses get "hit on all the time." The truth is… they don't. Most guys are too scared to do anything. They're in awe most of the time.
Allow me to explain how most guys try to pick up a hot waitress. Here are the typical scenarios:
1) Leaving Phone Number on the Receipt (or a napkin): This is the most common one. A guy is at a restaurant with his buddies (or alone) and gets a hot waitress. She flirts a little bit.
At the end the guy leaves his phone number on the receipt… he never hears from her. Why? It's too cliché. This is the most common form of being "hit on" that hot waitresses deal with and honestly, it's a pussy move.
Hot waitresses don't even acknowledge it. They toss it away in the trash… where it belongs. They view this as a pathetic attempt. It reeks of desperation.
The guy messed up because he didn't build enough rapport. There was no real understanding between the two besides the fact that he was the customer, she was the waitress, and at the end of their interaction he was going to give her money.
2) Leaving a Big Tip (… and that's it): During my senior year of college, my friends and I used to go to a Mediterranean restaurant downtown. We would usually get the same waitress. One of my friends really liked her, but he was shy and intimidated by her. All he would do was leave a very big tip at the end.
Some guys (like my friend) are under the illusion that somehow this will make the waitress like them more. It won't. Like other guys, they are afraid of rejection or failing in front of their friends. But at the end of the day, you have no chance at success if you don't even take a shot.
3) Blatantly trying to pick up the waitress (making it obvious): This is also common. Guys that aren't afraid of rejection (or are desperate enough) make it very obvious that they are hitting on the waitress and want to meet up with her. This is also a no-no. Like I said before, management gets pissed off at the chicks if they make plans to date/hook up with customers. When guys put them on the spot like this, it makes them uncomfortable.
Because of the environment they work in (where management strongly discourages dating the customers), any attempt at being "picked-up" (as in traditional pick-up) is usually shot down.
In traditional pick-up, the way it works is the guy approaches a girl, tells her she's attractive, and then asks for her number. If she's available and he meets her brand threshold (ex. is good looking enough), she will say "yes." If she's not available, the guy gives off a creeper vibe, or he does not meet her brand threshold, she will say or express "no."
Traditional pick-up where you express intent right off the bat simply isn't appropriate in this environment.
How to Pick Up a Waitress: Establishing Rapport and Keeping it on the DL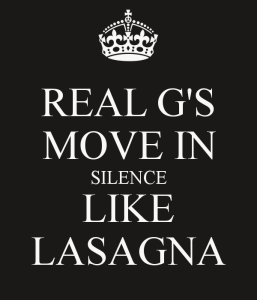 Want an analogy? When done the right way, picking up a hot waitress (or any girl) is like a drug deal.
Where most aspiring "players" go wrong is that they don't move in silence. They want to create a big spectacle out of it. In reality, PUA serves 2 purposes.
1) It gives them a chance to improve their dating/sex lives.
2) It gives them a chance to prove to the world that they are a cool player.
"Learning game" to them is almost just as much about getting validation from society as it is about actually getting chicks. This is one of the many reasons why kids who really immerse themselves in the world of PUA are never truly get there.
Some PUA fanboys have a difficult time grasping this. They travel in packs and give each other props for approaches. The more blatantly disruptive, the better. What they fail to realize, is that no chick is going to drop what she is doing and go with them if they are put on the spot in public. She's going to feel embarrassed.
They don't play the game with the odds in their favor. They never quite get that the way you win (when it comes to picking up chicks) is by going under the radar. Anybody who has actual experience knows that isolation is key. Your best bet at success with women is when you're all alone with her. This applies for any girl in any situation.
*** This is why I sent you guys that Truth vs. Entertainment e-mail question. I could make funny/playful videos of me acting like a clown picking up chicks while I wear funny costumes and say pick-up lines. I could go on Model Mayhem, hire some models, and have them waiting for me in a park to pretend like they are being picked-up…
But it's not me. More importantly, it's not reality. I am the real deal and I want my website to reflect that.
Here's the real mindfuck or potential game changer, if you will. Every PUA or wannabe expert/wannabe player on the Internet tries to teach guys that getting chicks is some sort of display where you approach a girl and attract her with your awesome "game skills."
This is reality: In real life, picking up chicks is not entertaining. It's not some spectacle where you "perform". It's not a performance. It's not a game. It's the result of having normal every day conversations with women and casually asking them to hang out (pulling the trigger) when it becomes obvious that you have a decent rapport/chemistry. That's it.
The same holds true when you want to learn how to pick up a waitress. All you are doing is having a normal conversation, asking the right screening questions, finding some sort of commonality, and building rapport off of that. That's the essence of establishing chemistry.
How to Pick Up a Waitress: Infield Explanation Video
How to Pick Up a Waitress: Infield Videos (Including Full Dialogue Breakdown and more…)
This interaction is broken up in to 7 different videos. That's just how this particular camera films videos. I thought it would suck but now I actually think it might be better for viewing and easier to explain. I'm really happy with how this came out because this is textbook how to pick up a waitress. Enjoy!
(How to Pick Up a Waitress- Video 1) 
0:30- Hi, how are you?
0:31- Doin' good how are you?
0:31-0:33- Good… My name's XXX. I'll be taking care of you.
0:34- Nice to meet you.
0:34- 0:35- Nice to meet you what's your name? (BASIC SCREENING QUESTION)
0:36- Sonny.
0:37-0:39- Sonny. Alright Sonny what can I get you to drink?
0:41- Uhm, I'm just gonna start off with a Coke.
0:42- Alright. Any chips or queso… appetizers or anything?
0:47-0:50- Nah. Nah. Let's see… I'll look over the menu.
0:50- Alright.
0:52- Yea. (Then she leaves.)
1:37- Still need a couple minutes?
1:39-1:48- Nah. I think I'm gonna start off with a… I'll just get 12 BBQ wings.
1:49- Alright. You want ranch or Blue Cheese.
1:50- Nah?
1:51- No?
1:53- I'm tryin' to eat healthy here.
1:53- I love fat.
1:54- Tryin' to eat healthy here (joking around).
1:56-1:57- Hmm, I can't eat wings without it.
1:59-2:10 If I look like I'm walking weird it's cuz a couple days ago was leg day so I'm like extra slow today. So if you see me like walking really weird…
2:10- You're in to working out? (me being a smartass here… but I'm also getting the ball rolling because I know that this is something we can talk about)
2:11- Yeah.
2:12- Me too.
2:12- 2:14- Really? Do you like compete or anything?
2:15- Nah.
2:15- Just for yourself?
2:16- Yeah. What about you?
2:17-2:24- Umm… I did an NPC show in July.
2:24- Oh yeah?
2:25-2:28 Yea. Then I turned 21 and drank a lot of beer so I'm like getting back into it.
2:29- Where do you work out?
2:31-2:35- Like I just lift. I don't do any cross fit or anything. (She misunderstood my question).
2:36- No I mean what gym around here?
2:38-2:40- Oh. At the X gym in X city. Because I go to X school.
2:40- Oh ok cool.
2:41-2:45- When I'm not there I'm at X gym… it's awesome. It's basically…
2:45- I know what X gym is.
2:46- I love it cuz there's…
2:48- The one in X city?
2:49 – Mmmhmm.
2:50- That must suck this time of year.
2:51-2:54- Yeah. I like it in the summer time when you're all sweaty.
2:55-3:00- You gotta do that. When I go to the gym, I tell everybody this, you gotta be like covered up.
3:00- Yeah.
3:01-3:06- Like I wear like uhh the Nike spandex, sweatpants, and then usually a thermal like this… (I talk about the importance of this in an article a while back.)
3:07-3:17 Mmmhmm. Sweat it all out (This was really sexy how she said this.) I know people are always commenting on my Instagram like "Why you wearing a hoodie while you work out?" "Huh, I'm cold" like whaddaya mean?
3:18-3:28 Yea I know. I just… especially like when I'm running I'm like drenched in sweat and I can't breathe and I can like take this hoodie off and be a lot more comfortable but…
3:29- Yea yea right on.
3:40- CHECKING MY E-MAILS
5:00- WRITING IN MY NOTEBOOK… chasing my pot of gold/mapping out the future of Strength By Sonny
5:36-7:00- I GO TO THE BATHROOM. I PUT MY JACKET OVER MY CAMERA BECAUSE I DON'T WANT TO RUN THE RISK OF BEING CAUGHT FILMING.
7:01-End of Part- It's just me writing in my notebook.
(How to Pick Up a Waitress- Video 2) 
Nothing really happens in this video. I only included it to include EVERYTHING and further prove the authenticity of the interaction.
6:38- I get my wings. (A different waitress brings them).
For the rest of this part, it's just me chilling and eating my wings.
(How to Pick Up a Waitress- Video 3) 
1:14- You doing alright?
1:14-1:15- Yea how are you?
1:15- Good.
1:16-1:19- We were just talking about gym advice actually.
1:19- Oh yeah? What about?
1:21-1:23- Umm, my friend's trying to get her butt bigger instead of her legs.
1:24- What's up?
1:25-1:29- My friend's trying to get her butt bigger instead of her legs. Cuz every time I do squats, my legs just go here and my butt goes out (You can't see this she's showing me the motion with her hands. Also, she's referring to what her friend was saying.) I tell her she's gotta lean on her heels.
1:30-1:36- You gotta do uhh… you know Jefferson Deadlifts? Those are good.
1:37- Like bent deadlifts?
1:38- I'll show you.
1:40-1:57- I get up to show her the movement and instruct her on proper technique.
1:57-2:03- Oh, fuck yeah! I'm writing that down (she writes it down in her notepad). I gotta remember to do that.
2:03- Yup.
2:07-2:14 And then… like thrusts but that's so awkward when everyone's looking at me in the gym.
2:14- Oh yea?
2:14- Haha! (She giggles. Girls tend to giggle around me. This is not a fake giggle that waitress let out when they want to flirt with male customers. This is a real giggle that she probably has no idea she's even doing… girls giggle like this when they are a little nervous/excited).
2:17-2:24- Dumbbell Squats are good too… when you do em' heavy though… Yea. So you work out in XXX city most of the time?
2:24- Mmhmm.
2:25- That's cool.
2:26-2:30- Yea. Every now and then I'll go to XXX Fitness.
2:30- What's XXX Fitness?
2:31- 2:35- Uhhh. No not XXX Fitness. Planet Fitness.
2:36- Oh ok.
2:40- Where do you work out?
2:41- XXX Gym.
2:41- XXX Gym?
2:41-2:53- I get a free membership there but there isn't one in XXX City or XXX City. It's like a college town so everybody works out at XXX.
2:54-3:02- XXX. I actually have to go to XXX city more and more cuz my web guy is there. Can the general public work out there?
3:02-3:12- Uh huh… It's like $5 a day or you can get a membership. There's so much equipment in there.
3:13- That's what I do. I train clients too.
3:14- Cool!
3:19-3:24 There's also THRC… off Wonderworld Exit 202.
3:25- I'm not familiar with the area. I'm still figuring stuff out.
3:26-3:36 THRC isn't bad… I like XXX better. It's a lot bigger. But THRC is a good place to take clients if you want (What a sweetheart, she's already helping me out/giving me suggestions before we hang out J)
3:37- I do a lot of online training.
3:38-3:39- Really? Have you ever done like Comp prep?
3:40- What's up? Yeah.
3:41- You have? For a girl?
3:45- Not where I was paid (Awkward situation: Chick I helped out was a fuck buddy from summer 2012. She was a fitness chick… and a psycho. Very long story… just thinking about her gave me chills.)
3:47- Just helping someone out?
3:49- Yeah…
3:50- Have you done a client prep for uhh?…
3:55- 4:11-Yeah. Bodybuilding. Men's Physique. Stuff like that… I also do one prep a year. So in 2014, I bulked up to 249 and then I shred down to like 207.
4:12- Damn. What was your diet?
4:15-4:29- That was high protein, high fat, low carbs. Yea 14 days like that and day 15 was like an all-out cheat day.
4:30- Oh my God.
4:31-4:38- SHE SAYS SOMETHING ABOUT HER DIET (Not important).
4:40- 5:31- I DESCRIBE A TYPICAL CHEAT DAY TO HER.
5:32-5:54- SHE DESCRIBES HER CHEAT MEAL AFTER HER SHOW.
5:55- When does school start for you at XXX?
5:59- The 20th.
6:00-6:06- SHE SAYS SOMETHING ALONG THE LINES OF I'M JUST HANGING OUT NOW.
6:07- So you're just working now?
6:08-6:24- Yup! And then go back to school! I actually like being at school better because I can like have my routine. Like now I wake up at like 12 and I'm like uhh… I'm free to go work out, work, or chill. At school, I'm like "I'm here."
6:25- Yeah.
6:26-6:31- But it's harder to eat healthy when I'm at school cuz you can't take a to-go Tupperware in to class.
6:32- Yeah ya can.
6:33-6:39- It gets cold. Not if you have a meal prep. It gets cold. And you have to sit there worrying about keeping it hot and stuff.
6:40- Yeah. *** She giggles again (was making playful eye contact with her and I had a smirk).
6:41- I'll let you eat.
6:42- Ok. *** She leaves.
*** For the rest of the video it's just me continuing to eat my wings.
(How to Pick Up a Waitress- Video 4) 
Nothing happens in this part. The only thing you see me doing is eating wings. Again, I only included it so you can see EVERYTHING that went down… keeping it AS REAL AS POSSIBLE.
*** It's important to acknowledge that it's not always going to be smooth sailing. Even if it's not busy, your waitress is not always going to be glued to your table. This is the case here. She could sense that I probably have other shit going on in my life and don't really have the potential to be a "regular."
Don't be discouraged if your waitress is not constantly at your table. You're just another customer and a lot of times they like to bullshit/gossip with their coworkers.
YOU ARE NOT GOING TO BE SUCCESSFUL EVERYTIME. Work with what you got. If she's not giving you much to work with from a conversation standpoint, don't sweat it. Hopefully, you will have better luck next time with a different waitress.
(How to Pick Up a Waitress- Video 5) 
2:10- Good to go? (takes plate away)
2:11- Yes, please.
2:14- Want a dessert menu?
2:16- Nah, I'm trying to eat healthy here (Me joking around. I smirk and make eye contact. You don't see this.)
2:17- Haha. (she giggles)
2:59- I'm back. What are your plans for today? (GENUINE SCREENING QUESTION- She's interested).
3:00- What's up?
3:01- What are your plans for today?
3:03- Umm… work on some stuff and go to the gym.
3:06- Going to the gym? Here in Austin?
3:07- Yeah.
3:08- What's today?
3:10- Back.
3:12- Back day's my favorite workout.
3:13- Yeah? How often do you work out?
3:16- Every day.
3:17- Really?
3:18- I just started up again.
3:19- 4:30- We talk about different ways to lift… such as using supersets. (You'll notice that the conversation gets a little stale here. I realize this, so I quickly change the subject.)
4:31- So you're from XXX city? (IMPORTANT SCREENING QUESTION: I shift the focus on to her. Girls love talking about themselves. All people do to be honest.)
4:32- Yup.
4:32- That's cool. What part?
4:33- 4:51- She talks about what high school she went to in some little town outside of XXX city.
4:52- I'm from New York. (IMPORTANT INFORMATION: I just dropped the New York brand here. This makes me more interesting. Not many customers come in to this restaurant from New York.)
4:54- Oh really!?? What are you doing here? (See what I'm talking about. As soon as I dropped "I'm from New York."…Immediate interest. She wants to learn more about my story.)
4:57- I'm living here now.
4:58-5:02- Really? You just decided to come to Texas? You just wanted to move here?
5:03-5:05- Yeah pretty much. I move around all over.
5:06-5:08- Oh my gawd. Do you like it here better than New York?
5:09-5:22- Umm, I like the food here a lot. There's definitely more to do in New York. Umm… the best is Vegas. I lived there summer 2013.
5:23-5:24- Oh my gawd. I'd be broke.
5:25- Yeah it get's expensive.
5:28- Yeah I believe it.
5:31- What about you? You working out today?
5:33- Yup when I get off.
5:34- Yeah.
5:35-5:39- Yeah cuz we're going out for my friend's birthday tonight so I'll have to do extra cardio.
5:40- Where you going 6th Street?
5:41-5:50- Mnmm the Square. I went to 6th Street during my Freshman year of college when I wasn't allowed to go to 6th Street. So when I turned 21 I was like… outta there.
5:51-5:54 The Square… oh in XXX city.
5:55- Mhmm, it's like a way more chill version of 6th Street.
5:57- I've been there before. It's cool on Thursday nights?
5:59-6:06- Yeah. It's super chill. It's like 6th Street… but chill.
6:07- I've been there before like The Marc.
6:08- Yeah.
6:09- It was pretty fun.
6:10-6:14- Oh yeah. So you've been there recently then cuz they used to call it TNT.
6:15- Yeah.
6:16- 6:37- SHE TALKS ABOUT SOME BARS SHE LIKES.
6:38-6:41- Yup. You're just chillin?
6:42- Yea for a little bit.
6:43- Alright I'll be back. (Then she leaves).
*** For the rest of the video, it's just me fucking around on my phone and writing in my notebook.
(How to Pick Up a Waitress- Video 6) 
Not much happens in this video. It's just me chilling and fuckin' around on my phone.
5:40- Let me know when you're ready (She brings me the check.)
5:42- Thank you.
(How to Pick Up a Waitress- Video 7) 
0:00-6:35- Nothing happens (still waiting for change).
6:36- Here you go!
6:37- Alright.
6:37- Thank you!
6:49-6:52- What's up?… I was gonna ask you what's your schedule like next week?
6:53- Umm, I work…
6:58- Cuz I think I got a free pass, if you wanna check out XXX gym and work out or something. (This me going for the close.)
6:59-7:02- Really? Yea, uhm… Here I'll just give you my number. (Notice how excited she is when I suggest we "work out.")
7:03- Okay.
7:04-7:08 I don't do this. But… I'll make an exception cuz you could be my swolemate ya never know (She made a corny/flirty joke… of course she likes me.)
**** Notice how she is smiling and giggling. More importantly, look at how she glances across the room. That's because she is making sure that the coast is clear. Like I said, management looks down upon their waitresses giving out their phone numbers and making plans with customers. She is making sure that her manager on duty is not paying attention to us so that she won't get caught giving out her phone number and making plans with me.
7:08-7:18- Haha, swolemate.
7:19- Haha, do you like that? (Listen to her tonality. Very sexy/suggestive.)
7:22- Yeah.
7:23- Alright, yeah I'll hit you up next week.
7:24- Bye. (She turns around and glances back at me one last time as she walks to the back… unfortunately, you don't see this)
*** This is my assessment or my SCREENING (my understanding of her and the situation): She gets out of there quick because the quicker the better. We just went under the radar (again, it's like a drug deal). It should be like this for all women but especially when you want to learn how to pick up a waitress.
Obviously, we have not established that we are 100% going to meet up and have sex right away. But that's ok. This is very uncommon and it's especially difficult under these particular situational constraints (hot waitress under the watchful eye of management). PUA "gurus", wannabe "experts", and PUA fanboys will come up with all the excuses in the world saying that she probably views me as a "friend" because I didn't "kiss close" or bring sex into the dialogue. It's all pure delusion and zero grasp of reality (how things work in the real world) on their part.
Bottom Line: Because of my looks and overall brand… no girl ever sees me as a friend or the traditional "nice guy" push over stereotype. Me and this waitress have a very good chemistry. We are on the same page. That's usually all that matters.
We have an established commonality (working out) and we have built comfort/rapport over this. When it was time for me to go, I went for it. I suggested we work out at my gym. She was 100% down. She gave me her number (I didn't ask). I didn't have to.
What's is this girl's deal? My instinct and my understanding of our communication is that she is a single college girl, who recently turned 21. She doesn't have a boyfriend. She's having fun and doing her own thing. I'm gonna hit her up next week. We're gonna go work out. Once we are together, that's when we get to know each other better without any restraints. That's when she can let loose and really be herself. That's when I can amp up the sexuality and really flirt/say suggestive things to her.
This is a slam dunk…
How to Pick Up a Waitress: Conclusion 
I want to thank you guys for supporting me and taking the time to learn how to pick up a hot waitress. I recently sent out an e-mail asking an important question to those of you who are signed up on the e-mail list. For those of you who are new to Strength By Sonny, I encourage you to sign up so you can get my free e-book. Not to leave you new guys out, here is that question:
Do you want truth or entertainment?
Many of the more popular companies and self-proclaimed "experts" produce infield footage that is entertaining. Whether it is legitimate footage (actual strangers approached in public) or it is fake (the girls are actresses) is not the point.
My main observation is that many of these videos are entertaining (or attempt to be). This is not reality. In reality, picking up a girl or attracting a girl is never entertaining. It's not flashy. It's not some public spectacle. And it's not creepy.
It's low key. It's under the radar. It's normal. That's the truth.
I wanted to deliver videos of an entire interaction… start to finish with no fancy edits… no attempts to try and make myself look cooler or like a "master with women".
I wanted to show you guys that I'm a regular guy who's just good at talking to people (which includes women).
As you can see, from these videos, it's not "pick-up" in the traditional sense at all.
It's very casual and very under the radar. The non-verbals of this conversation (as well as the actual close) tell the whole story. Do not let any resource or "expert" try to tell you otherwise.
This is how normal guys make plans with girls they just met.
They do not go out for the sole purpose of hunting chicks. They don't creep chicks out or try to "plow through" interactions.
They are good at talking to all people. When it comes to women, they have social awareness and read situations. They can interact with a chick and have a normal conversation. If they have something in common with the chick, they tend to dictate the interaction so it revolves around that. They do this long enough and eventually the guy and the girl come to a mutual understanding that they have at least some sort of rapport/chemistry.
If the guy has balls, he goes for it and asks her to hang out. If not, she becomes another missed opportunity…
I hope you guys have learned a thing or two about how to pick up a waitress. Let me know if you have any questions.
Sonny
Share This:

0

0

0