Sonny's Guide to Post-College Social Life: (Part II- Play the Networking Game)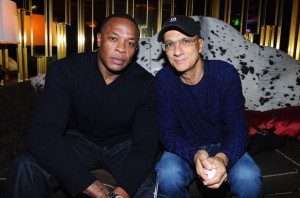 Proximity is the key to networking.
In Part I, we talked about the importance of personal branding. We talked about the fact that you are a brand competing in the business of people. In order to compete, you must first know who you are and how others see you.
What natural value are you bringing to the table? In what areas are you lacking? Knowing these answers is what will make the process of maximizing that brand (in relation to other people) as efficient as possible.
But what good is a valuable personal brand if no one is around? How can you truly display your value if you don't even give yourself a chance to be associated with the cool kids? How can you effectively network with the in-crowd if you don't have some sort of contact with them on a regular basis? The answer is you can't.
Know your city and physically put yourself in a position to win.
You have to know your city or environment. This may require some brief researching on your part. I'll keep this simple.
If you are young, single, and fresh out of school… chances are you are going to want to associate yourself with others who are in a similar situation.
You need to understand how this demographic (young, single adults) thinks. What is appealing to them? More often than not, they like to be where all the action is. The nightlife. The entertainment. The restaurants. Basically, all the best that a city has to offer.
Where's all the action at? Where are the places that everyone in the in-crowd goes to (and on what days)?  In most cities, the action is in the "Downtown" area. If you do your research, you will find that a lot of the popular bars, nightclubs, and restaurants are located downtown. Yelp is probably the most helpful.
This is where the action is. This is where a lot of young, single people go to have fun. As a result, this is where you want to spend a lot of your free time.
In fact, this is where you are going to want to live.
Here are the advantages to living in the Downtown area of your city:
– Logistics is more than half the battle when it comes to pulling chicks home. Close logistics can certainly be a wheel greaser. A girl is far more likely to come home with you if you are a 3 minute walk from the club versus a 10 minute drive away from the city.
– You are right in the middle of where all the action is. You can walk anywhere and meet new people.
– You are in the epicenter of young, single adults. Young adults who are just starting out often live downtown. They move into houses as they get older and start families.
The only disadvantage that usually discourages people from living downtown is price.
Padmapper is by far the best resource I have ever used for finding a place to live. It's great because it physically shows you on a map where that place is located in the city.
How do you play the networking game?
We just talked about physically putting yourself in a position to win. Since all the action is downtown and that's where all the young, single adults hang out… why not just live down there in order to be right smack in the middle of everything?
Again, play the game with the odds in your favor.
When you live downtown, playing the networking game is easy. It requires four things on your part:
1) Go out and become a regular at the hotspots.
2) Be friendly and talk to people.
3) Use your Cliff's Notes to decide who you should associate with.
4) Use situational awareness when you are conversing with others.
That's it.
Also, being new to a city can be a big advantage. This is because you can absolutely use that "new guy halo" and play to people's sympathies. They will be extra nice and inviting towards you.
What if you can't afford to live downtown?
This is a reasonable question especially if you are a cost-conscious entrepreneur.
The answer is simple: You are going to have to invest time into going downtown and meeting new people.
This doesn't mean drive downtown every night and do cold approach. A lot of aspiring PUA guys do that. As result, they often times do not have many friends… just a loose social circle comprised of other kids like them (these are often called pick-up lairs).
If you want to build a social circle without living downtown, you are going to have to get creative and dedicate your time and efforts toward that.
How do you solidify contacts?
These are the two most helpful "methods" I have used to solidify solid connections over the years:
1) Find a commonality and build your friendship off of that.  
2) Position yourself as a helpful individual who is always willing to lend a hand.
Those are the two most powerful ways to meet people and keep them around as permanent friends (in my experience).
Check out the podcast below to hear my story of how I built up a post-college social circle from scratch and integrated myself into the scene in Austin, Texas:
If you want to download the podcast to your device click here.  To stream the podcast just click the "play" button shaped like an arrow.
Sonny
Share This:

0

0

0