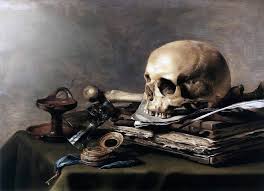 These are my top 6 book recommendations.
I told you I had some killer book recommendations. And I told you I would not be recommending the generic self-help books that every guru and their brother plugs on their site.
I will definitely make more recommendations in the future but these are the top 6 books I have read to date. They have all had a significant impact on my life. They are the types of books that when I finished reading them for the first time, I just sat there holding them and staring at the cover… I was overcome with that "I just read a great book" feeling. I treasured the experience.
Hopefully, they will do the same for you. Here are my 6 must read books for men.
This is my favorite book of all time. It's a short read but its message and themes are very empowering. The story is about a man named Homer Smith, an ex-GI who is travelling through the United States and working various jobs along the way. He encounters a group of East German Catholic nuns and agrees to help them finish building their chapel.
The nuns are convinced that he is an angel sent to them by God. Although the nuns are not able to pay him, he continues working to help them build a church.
This is a must read for any man because it illustrates the importance of having pride in your mission. Money is often not the most powerful motivator… purpose is. It also teaches the importance of honor as it pertains to finishing the job and seeing it through to the very end.
There are a lot of scammers who try to give out "how to get rich" advice. The problem is many of these "experts" do not know anything about getting rich. They might not even be rich.
The only bulletproof solution is to take advice from a proven winner… someone who is actually wealthy. Enter Magic Johnson.
Magic Johnson is widely regarded as one of the greatest basketball players of all time. He is a proven winner on the court (5x NBA champion, 3x NBA MVP, 3x Finals MVP, NBA Hall of Fame). More importantly, he is a proven winner off the court.
He is one of the world's most successful entrepreneurs and a model for athletes (who are notorious for blowing through their fortunes). To put things in perspective, when most athletes get their big contract, the first thing they do is buy cars or a house. Magic bought a small radio station and sold it for a few million dollar profit shortly after.
Today, he owns successful businesses in numerous industries and has a net worth of over $500 million. If you are going to listen to anybody about entrepreneurship, this is the guy to listen to.
This is the best business book I have ever read because Magic hammers into your head the importance of personal branding, knowing your customer, and business ownership.
This is the very best instructional book on bodybuilding. It's written by the king himself… Arnold Schwarzenegger. He is the 7x Mr. Olympia who is responsible for the widespread popularity of bodybuilding today.
This book is huge. It's broken up into sections for each bodypart, complete with all the different types of exercises (with picture illustrations). It also includes sections on nutrition. My personal favorite are the sections where Arnold gives you an insight into his mindset as a competitor.
I bought this book in 2007 and it helped me out immensely. It served as an important reference and helped me learn the creative aspect of bodybuilding. Most importantly, it helped me master the most important rule in bodybuilding.
This is one of the greatest works in the history of American literature. It takes place during the Roaring 20's, a time period known for its extravagance and superficiality.
It tells the story of how a young self-made millionaire (new money) named Jay Gatsby tries to win the heart of Daisy Buchanan and distinguish himself among those who were born into wealth (old money).
In addition to historical insight, this book provides an in depth look into how the world works (to this day) from a sociological standpoint. Not all people are created equal. There is a never ending game of status that is always at play, no matter what scene you are associated with. Old money. New money. The poor. And everyone in between.
The world has (and always will) operate in Cliff's Notes mode.
Michael Jordan is widely regarded as the greatest basketball player of all time. Many go so far as to label Michael Jordan the greatest athlete in the history of American sports.
I prefer another title: greatest competitor of all time. Jordan was a vicious competitor who operated in kill mode any time he set foot on a basketball court. He is global icon who single-handedly popularized basketball across the world.
This is the definitive biography that tells you everything about His Airness. What truly fueled him? It turns out a painful childhood of never feeling good enough for his father is what his made his competitive spirit burn through the record books.
It is a must read for any man. I'll leave it at that.
This book recounts the long lost "adventurous" spirit that fueled Thomas Jefferson and other prominent Americans to drive westward. It's a fascinating book because the age of exploration has been over for quite some time. There's no real discovery or venturing out into the unknown anymore.
We have too much technology. That natural drive to push onward and rely on man's natural instinct to venture into unknown danger is dying out.
This book can inspire men of all ages by reminding us of who we all are deep down. We are beasts with a desire for more. We need answers. We need to know what's out there. More importantly, we need to accomplish… no matter what the stakes are.
Sonny
Share This:

0

0

0