Sonny's Guide to Post-College Social Life: (Part I- Understanding Your Brand)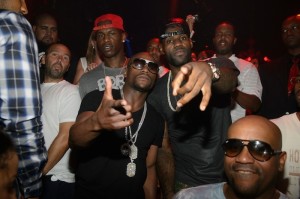 You are a brand competing in the business of people.
This is going to be a massive project (I plan on doing a series for college and high school as well). I get tons of e-mails and comments from you guys asking me about "how to develop a social circle."
Well, here you go. That's what you really want. You might be in to the pick-up thing. You might want to try and win the muscle building game. But ultimately, you want to improve your life from a social standpoint.
It's no secret that nearly everything we do in life is fueled by our motivation for pussy and validation. We want pussy. That's a no-brainer. However, we also want acceptance… a sense of belonging.
We want cool friends. We want that sense of security. We want to know that we have a place in society where we can exist with similar individuals. No one wants to go through life being a lone wolf. Sadly, this is the path most kids follow once they get into the whole PUA thing.
That's the beauty of having a social life (in particular a post-college social life). A post-college social life can give you all of that and more. When done the right way, a social life can get you anything you want with little to no effort on your part (except for the beginning).
You want pussy? A bulletproof social circle can ensure that you don't have to go out and do the whole "picking-up girls" routine. The girls will fall into your lap. You will date some of them. The ones you don't date probably have hot friends. Eventually, you will meet and hook up with some of them.
You want friends? It's an exponential process. Your first line of friends is your immediate social circle. They have friends in other social circles. Over time, you can befriend some of them and become involved with overlapping social circles. That's what becoming a multi-dimensional man is all about.
My Experience with the "Cool Kids"
I have gone over my life story time and time again. But just to reiterate for you new guys, I have been very fortunate throughout my entire life.
I guess you could say I have gotten it since day one. I have always been a part of the "in crowd". Elementary school… Middle school… High School… College/Business school… and beyond. I'm not a rags to riches story by any means. I've always had a knack at being associated with the right people and developing a solid social circle. I live by Law 1.
Unlike many bloggers in this niche, my insight is not based off of theory. It is based off of actual experience. More importantly, my experience comes with years of conditioning as a "top dog" in the environments I've lived in. As a result, I don't have any bitterness or bias clouding my insight. I know what works. I know what doesn't work.
To be honest, this is why this topic has yet to be covered (to my knowledge). It cannot be explained by theory. Only someone who truly has experience and has lived the life can thoroughly explain it. Some things you just can't learn on a forum 🙂
What changes after college?
I recently touched upon this topic with my friend Dave in our collaboration piece. If you haven't already, be sure to check out Part I and Part II.
Remember in college, the game is a lot more closed. You pretty much live in a social bubble for 4 years. And the social pecking order is pretty much established by Halloween of Freshman year.
*** Halloween is usually the cutoff date because after that, many of the social circles are already established. After 2 months, the freshman already have a group of friends that they have established comfort with. Many of the hottest freshman girls already have a go-to-go guy that they are dating/hooking up with. The older/established frat boys already have an idea of who they are going to take under their wings and offer a bid to (for Spring Rush).
On top of that, Thanksgiving and Christmas are right around the corner. So the workload increases and everything is geared towards final exams and term papers.
Then comes Winter Break. And then everyone comes back trying to get into the top tier fraternities/sororities. Once people are involved with Greek life, everyone sort of files into place. There's isn't much social movement that goes on in the college scene after that unless you truly are a multidimensional individual who can network with different cliques.
That's college in a nut shell.
After college, the game completely changes for the most part. It's a much more open playing field. You aren't just competing with people your age. You are competing with everyone. You're not existing in a bubble anymore. You are out in the real world. The world is your playground. This can be a good thing to where you really use it to your advantage. This can also be a bad thing to where you feel all alone and don't have a clue about anything.
So how can you make this a good thing? How can you make it so that you are not on the outside looking in?
The real world enables you to have far more control over your value and reputation. It's not like college where value and reputation are pretty much decided for most kids within their first semester of freshman year and then they just exist within a bubble for four years.
You can go through a process and follow certain guidelines to improve your post-college social life.
But you must first start by understanding yourself and realizing just how important everything about you truly is.
What is your brand?
You need to understand that you are a brand. You are a business. You are competing in the business of people. So who are you? What kind of business are you? What is your brand? Just like any business, you need to have a strong understanding of your value. You need to have a strong reputation.  Do you offer value? Are you in high-demand?
Here is a typical list of traits that increases your VALUE:
– Looks
– Style
– Educational background
– Career/Financial situation
– Ability to communicate with people (make them comfortable)
– Multi-dimensionality (ability to mesh with people of different social backgrounds aka networking)
– Positive demeanor/attitude (Are people happy around you?)
– Life experience (and the ability to communicate this)
– Helpfulness
* These are in no particular order
The list goes on but those are the main ones that came to mind. Those are going to be your bread and butter. Again, working on optimizing those traits is the definition of self-improvement.
Remember… self-improvement is simple because it's all about playing the game (the game of life) with the odds in your favor. That's pretty much Strength By Sonny 101.
All of those traits listed above increase your value. This makes your overall brand (your business) that much more desirable. As a result, people will be naturally more attracted to you.
That list is pretty universal. It really starts taking shape in high school and solidifies as you get older.
Ultimately, it starts with you. You have to understand who you are. You have to be honest with yourself. What are your weaknesses? Okay, work on those to bring them up to speed. What are your strengths? Okay, continue to work on those and in the meantime, do everything you can to highlight them.
So does life get better after college?
Check out the video for my answer and full explanation.
Short Case Study: Why don't you live in New York?
As you guys know, I am originally from New York. I have barely lived there since I first went to college in August 2008.
A few months back, I wrote a fun little piece on "The Power of the New York Brand." One of the readers posted this question:
"If New York is so great, why'd you leave?"
It's a great question. I thought I would take the time to answer that question now because it fits in nicely with this discussion.
I have a lot of reasons for not living in New York. And no, I do not plan on moving back (for a very long time at least). Check out my full-explanation in the video below:

Sonny
Share This:

0

0

0